This post is expired and exists as historical reference.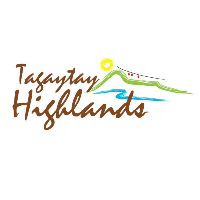 0
Account Executive
Tagaytay Highlands
Just Starting
Oops ... You are not logged in. Please fill out the following in order for us to notify Tagaytay Highlands.
Job Description
Job Qualifications:
 Candidate must possess at least Bachelor's / College degree
 Must have minimum of 3-5 years experience in Sales or equivalent
 Must be customer oriented, organized and with pleasing personality
 Possesses very good oral and written communications skills

Job Descriptions:
 Search prospective clients and target markets
 Make Client calls and E-mails
 Establish new client(s), meet and set appointment with client(s), obtain requirements by planning and organizing daily          work schedule to call on either existing or future clients
 Able to propose creative presentation materials, proposals and Sales campaigns to clients 



Get To Know
Tagaytay Highlands
Tagaytay Highlands is home to The Highlands, The Midlands and The Greenlands, Tagaytay Highlands is a network of exclusive, themed residential communities that's complemented by Asia's most exciting golf courses, a selection of restaurants and a variety of leisure activities, all set amidst the stunning views of majestic Taal Lake and the lush, cool mountains.
See more
View Profile