This post is expired and exists as historical reference.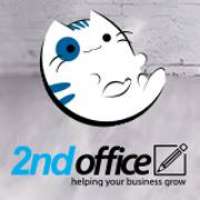 3
Expired
Amazon Operation Assistant
2nd Office
Just Starting
Antipolo City

₱ 16,000 - 17,000

Full-time
Oops ... You are not logged in. Please fill out the following in order for us to notify 2nd Office.
Job Description
JOB DUTIES
Amazon competitor analysis and market research
Product analysis and market research
Data collection
Data entry and analysis
Ecommerce (our own site as well as Amazon, etc.) listing creation and optimization
Market Competitor Analysis
Job Qualification
QUALIFICATIONS:
Candidate must be a College Graduate of any course.
With at least 1-2 years working experience in Back Office/Virtual Assisant/Data Entry/Market Research or any related role.
Proficient in MS Office Suite (Excel, Word, PPT)
With excellent written and oral English communication skills
Exposure to ecommerce is preferred but not required
Must be keen to details and organized
Must be willing to work from 6am to 3pm, Monday to Friday
Get To Know
2nd Office
2nd Office is your eCommerce Outsourcing partner in growing your online business. We are a highly-specialized, Philippine-based, Offshore & Outsourcing Company that offers a variety of solutions primarily focused in supporting eCommerce Front and Back Office Operations, Startups, Tech companies, Accounting Firms, Marketing Agencies, Web Development & Design Companies. Our partnership with our clients goes beyond supporting their business through process and system improvements, and technology innovations.
We cater to three of the worlds biggest online markets: The US, UK and Australia, with our Clients being Top 500 Internet retailers and Top 100 Amazon & eBay Sellers. We have two offices and are located in the City of Lower Antipolo and Mandaluyong, both in Metro Manila.
2nd Office boasts of its capability to provide cost-efficient and college educated employees allowing clients to effectively manage their business while increasing their profit margins and saving up to 70% off their labor and operational costs. Since we are a global company, we are able to see and use different softwares, strategies and tactics from other countries, as your partner we share our knowledge with you so we can all grow together.
Thanks to our clients and our workforce of smart and talented individuals, 2nd Office continues to grow and aims to help innovate the way work is done through technology and educational training. We believe if we focus on our customers and employees, everything else will fall into place.
See more
View Profile