This post is expired and exists as historical reference.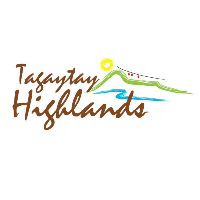 0
Expired
Doorman, Front Office Assistant
The Tagaytay Highlands International Golf Club Inc.
Just Starting
Tagaytay City, Cavite

Full-time
Oops ... You are not logged in. Please fill out the following in order for us to notify The Tagaytay Highlands International Golf Club Inc..
Job Description
We are currently looking for young, dynamic, self motivated Front Office professionals who want to move their careers forward.


•Offer consistently professional, friendly, warm and engaging service
•Ensure guests are greeted appropriately upon arrival in a warm manner
•Open car doors for arriving and departing guests and escort them to the lobby
Ensure that an effective handover is made between duty shifts
•Demonstrate a complete understanding of the hotel's policies and procedures and service standards and have full knowledge of the hotel facilities and happenings at all times
•Establish, promote and maintain good public relation while meeting or exceeding guest expectations.
Job Qualification
Must be graduate of 4 Year Course in Tourism Industry / Hotel and Restaurant
With at least 1 year of work experience in related field
With good communication skills
Benefits
Free Shuttle Service
Get To Know
The Tagaytay Highlands International Golf Club Inc.
Tagaytay Highlands is home to The Highlands, The Midlands and The Greenlands, Tagaytay Highlands is a network of exclusive, themed residential communities that's complemented by Asia's most exciting golf courses, a selection of restaurants and a variety of leisure activities, all set amidst the stunning views of majestic Taal Lake and the lush, cool mountains.
See more
View Profile