This post is expired and exists as historical reference.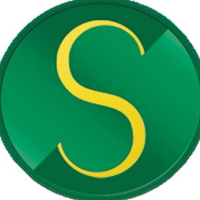 18
Oops ... You are not logged in. Please fill out the following in order for us to notify Sterling Paper Group of Companies .
Job Description
Who We Are
Sterling Paper Group of Companies, which started as maker of photo albums and stationeries is now a conglomerate of a successful business ranging from school and office supplies to real estate and agri-business. It has also ventured into importation of office furniture and other imported school and office supplies.
Key Responsibilities
• Develop the brand on both above the line (mass/social media) and below the line (billboards, tarpaulins, posters, bus ads, LRT ads, newspaper ads, etc.) initiatives.
• Product placements, display highlights, etc.
• Handle event programs, AVP presentations, scripts, present marketing/brand building plans, and manage direct photoshoots of product endorsers.
• Maintain company website and market products through digital and social media.
• Press releases, drive indirect access to drive brand sales.
• Brand conceptualization and production of brochures/catalogues/fliers/corporate diary
Requirements
• Must posses at least a Bachelor's Degree in Advertising/Media, Business Studies/Administration/Management, Mass Communication, Marketing, Commerce or equivalent.
• At least 5 years of working experience in a related field. Preferably from Retail or Manufacturing industries.
• Possesses strong leadership and organization skills
• Excellent oral and written communication skills
• Must be assertive and with proven experience in marketing communications.
• Can work independently and with minimum supervision.
Be part of our team!
Our company's vision is to be the leader in all the industries that we are involved with, through passionate quest for innovation, diversity and synergy. We are committed to provide our employees opportunities for career growth, improvement of their way of life and development of their skills by creating an avenue for employees to share their ideas and talents in a stable and growing organization. If you believe that you are the one we are looking for, you may apply personally or send your resume via email. You may also send your application even if your desired position is not yet available for our future reference.