This post is expired and exists as historical reference.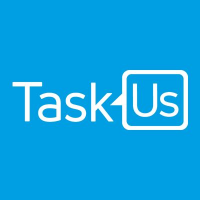 45
Expired
Operations Manager (Quezon City)
TaskUs Ph
Samurai Recruiter
Oops ... You are not logged in. Please fill out the following in order for us to notify TaskUs Ph .
Job Description
Work closer from your home and be in a company where work- life balance is ensured. As we gather creative members to help us build an empire, we will always deliver what the clients want and exceed their expectations.
We don't need an expert, but we want someone who has the power to adapt to the changing times and environment. At TaskUs, we all work hard but we don't forget to have fun.
You will be joining a newly-built team, and report directly to the Senior Operations Manager and Operations Director who will roll up their sleeves and jump in the trenches alongside you.

CORE RESPONSIBILITIES OF AN OPERATIONS MANAGER:

Oversee and direct the activities of a number of campaigns along with all Team Leaders and Staff assigned to his campaigns.
Responsible for a wide spectrum of responsibilities and must be able to multitask with ease and proficiency.
Responsible for regular and often daily interactions with all the company departments/ campaign team leaders and the whole management team. Maintain open line of communication between staff and senior management.
Manages and staffs the operations assigned.
Responsible for all aspects of operations which include but not limited to monitoring operations staffing, provide temporary coverage and training; provision of excellent clientele service, problem resolution and the like.
Develop individual & team goals and implement plan to carry out objectives.
Guide Team Leaders in meeting of all team & individual goals.
Ensure compliance with all established policies and procedures.
Assist the Operations Director in crafting operations procedures.
QUALIFICATIONS REQUIRED FOR AN OPERATIONS MANAGER:
At least 3 year(s) of working experience in the related field is required for this position; preferably a Manager specializing in BPO Operations and Management or equivalent.
Has handled at least 100 FTEs
Candidate must possess at least a Bachelor's/College Degree, Post Graduate Diploma / Master's Degree, Professional License (Passed Board/Bar/Professional License Exam), Post Graduate Diploma / Master's Degree, any field.
Strong computer skills required, especially in using MS Office applications.
Should have a track record of meeting targets and delivering on targets.
Excellent verbal and written communication and customer service skills.
Ability to multi-task and work in a fast paced, high stress environment.
Ability to build productive business relationships with clients.
Strong organizational, analytical and managerial skills.
Must possess a professional, courteous, and resilient attitude.