This post is expired and exists as historical reference.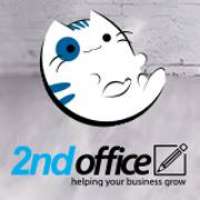 3
Recruitment Specialist
2nd Office
Just Starting
Antipolo

₱ 18,000 - 25,000
Oops ... You are not logged in. Please fill out the following in order for us to notify 2nd Office .
Job Description
The Career Opportunity We are Offering YOU: Recruitment Specialist

We are looking for recruiters who can contribute their talents on sourcing and screening applicants to help contribute to our company growth! We are growing FAST and growing double digits year on year! This is a new department we are building and we are looking for the right individuals to join our new recruitment team. This is your chance to join our dynamic, smart, fun and talented team!

The Recruitment Specialist is responsible for the proactive and strategic sourcing of high quality operations staff. He/she is also responsible for locating and screening potential job candidates in a manner that focuses attention on candidates with the right skill sets, experience, background and attitude – as potential assets to the business.

Why Join US?
We are growing really fast and we want you to grow with us!
Unique BPO specializing in worldwide e-commerce
Various in-house training programs
We believe in promoting within!
Great opportunities to grow your career
Fun-working environment
Job Duties
Collaborates with the Marketing, the Operations and the Human Resources department, Hiring Managers as well as talk to clients to ensure a smooth sourcing and hiring process.
Helps develop innovative, creative, and proactive recruitment / sourcing strategies to develop high quality active and passive candidate pipelines.
Conducts regular follow-up with recruiters to determine the effectiveness of recruiting plans and their implementation.
Effectively builds and engages with talent sources through social media outlets.
Identify and source appropriate internal talent for current and future open roles within the organization; develop talent pool or social engagements.
Assists in branding and establishing a recognizable "employer of choice" reputation for 2ndoffice, both internally and externally.
Engage in the task of screening potential employees who are contacted for interviews.
Assist with both external and internal hiring efforts (internal recruitment meaning assessment of employees for different or more senior roles.)
Help develop overall recruitment strategy with the senior recruiter. This may include job posting optimization, recruiting marketing channel development, job board procurement, digital and non-digital employment marketing, comprehensive recruitment campaign planning, talent planning, etc.
Other duties that may be assigned from time to time.
Qualifications
A minimum of 2 year solid experience with high volume of recruiting is required for this position
Previous experience utilizing the internet, databases, applicant tracking systems, search engines and social media to source active and passive candidates
Must have a philosophy that is consistent with the vision, mission and core values of the organization
Strong organizational and time management skills
Excellent verbal and written communication skills and ability to foster relationships with employees and clients at all levels within the organization
Great organizational skills to help organize our applicant database and record keeping
Great computer skills and great with the following programs (Microsoft Word and Excel and other office programs)
Ability to work under pressure and meet established goals and objectives; and strong creative problem skills are required
We are more interested in you as an individual and not just your resume. If you think you have what it takes to be part of our team then apply today!

For Walk-in and scheduled interviews, please proceed to our office at G/F Ciannat Complex Marcos Hi-Way, Antipolo City, Rizal from Monday to Fridays 8am-5pm. Contact us for details:09178084376