This post is expired and exists as historical reference.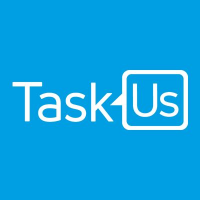 45
Expired
Recruitment Specialist
TaskUs Ph
Samurai Recruiter
Quezon City

₱20,000 - 25,000

Full-time
Oops ... You are not logged in. Please fill out the following in order for us to notify TaskUs Ph.
Job Description
POSITION SUMMARY
The Corporate Recruitment Specialist will be responsible for the end-to-end sourcing and recruiting of non-agent, support and corporate requirements aligned with the overall business objectives of the business units/accounts. The Corporate Recruitment Specialist proactively recruits and closes the applicants that fit the account/client requirements and he/she is also responsible for the ownership of the hiring process and works closely with the hiring managers in order to ensure candidates meet the requirements of the role
SPECIFIC RESPONSIBILITIES
Responsible for full-cycle recruitment: sourcing (posting, resume mining/networking), interviewing, scheduling with hiring managers, conducting job offers, updating reports and escorting candidates to interviews - achieve recruitment goals and targets of the team

Conduct regular daily call-outs/screening in order to maintain an ample pool for future requirements - ensure the tapping of available leads and timely feedback is given to the candidates processed

Attend business meetings to interface and access the ramp requirements and coordinate with hiring managers

Perform good decision-making in the management of new requisitions

Create effective action plans for aging requisitions in order to close them out

Effectively handle own set of requisitions and provide regular hiring updates to hiring managers

Update and maintain spreadsheets/recruitment database/trackers and other required reporting documents - ensure accuracy and timeliness of said reports

Serve as escalation point for staff-related concerns/needs and report issues to direct supervisor which require immediate attention

Coordinate with HR on hired employees - completion of 201 files and other pre-employment requirements
Achieve individual performance specific to attendance, punctuality and schedule adherence

Work on special projects/takes the initiative and perform other duties that may be assigned

Promote and develop continuous improvement and value-creation initiatives benefiting the organization and internal/external candidates

Consistent adherence to company policies and code of conduct

Emanate TaskUs' Core Values consistently
EDUCATION
Graduate of Psychology or any related courses
WORK EXPERIENCE
Must have at least 2-3 years experience in handling non-agent/executive/business support recruitment

Sourcing background in support positions an advantage

Knowledge and experience in reports and analysis an advantage
TECHNICAL SKILLS
Knowledge in utilizing the following recruitment tools: HRIS, TALEO and other related tools
OTHER SKILLS
Fast-paced, flexible, collaborative with a "Can Do" and resilient attitude

Excellent English communication skills

Excellent people management skills

Efficient problem-solving and process orientation skills

Driven and passionate about work

Customer-oriented

Results-oriented
Get To Know
TaskUs Ph
Many of the most notable and disruptive companies in the modern world – like HotelTonight, Expensify, Groupon, Tinder, Whisper, and 100 + more – trust TaskUs with their vital business processes so that they can focus on true innovation. When high growth companies want an outsourcing partner who can help them scale while protecting their brand and culture, they choose TaskUs. As a result, the little company that started with two childhood friends has grown to an international organization of more than 5,000 people worldwide.

TaskUs today is expanding rapidly and has transformed from something more than just a company — it is a movement. TaskUs has been recognized on the Inc. 5000 Fastest Growing Companies in America list three years in a row and the Los Angeles Business Journal 100 Fastest Growing Private Companies list two years in a row. While we have an expansive global presence, we still operate like a startup in our Santa Monica, CA headquarters with less than 40 people and true transparency.

Reach us at taskus.com.ph

Visit us in the following locations:
LizardBear Lair - 17F Twenty Four Seven McKinley Building, 24th St. cor. 7th Ave., Taguig City, Philippines
Chateau Ridiculous - 7F Anonas LRT City Center, 968 Aurora Blvd. cor. Anonas Ave., P3 Quezon CIty, Philippines
Lizzy's Nook - 2F, Lumina Point, Bayan Luma II, Imus Cavite, Philippines
Lizzy's Lagoon - GF TaskUs Bldg., Apacible St., Barangay 10, Poblacion, Batangas City
House TeamWork - 6F eNtec 1 Building, Teresa Ave., Nepo Commercial Complex, Angeles City, Philippines

 Are you ready to evolve with TaskUs?
See more
View Profile