This post is expired and exists as historical reference.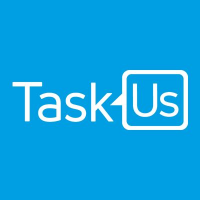 45
Senior Quality Manager
TaskUs Ph
Samurai Recruiter
Oops ... You are not logged in. Please fill out the following in order for us to notify TaskUs Ph .
Job Description
Job Description:


The Senior Quality Manager is responsible for the overall quality of the sites as well as establishing the continuous improvement strategy to support the organization's cost reduction goals linked to quality. In addition, this position will ensure that both internal and external customer expectations are met. In the absence of a Quality Director, the Senior Quality Manager should be able to cover the major roles of the Quality Director.


Duties and Responsibilities:


-- Develop a strong quality team to improve customer satisfaction and quality objectives. Acts as quality interface for all customers, implementing customer specific quality requirements and assuring conformance.
-- Responsible for planning, leading, educating and assisting the site staff in the execution of the established continuous improvement strategy through recommendation and strategic implementation of metrics, tools and training.
-- Instills a disciplined approach to seek out and eliminate quality problems at all levels of the organization, achieved through a sustained, results-oriented process to instill this culture changing mindset into all levels of the organization through leadership, tools, metrics and training.
-- Defines a road map of continuous improvement for the organization by establishing priorities, methods and strategies for implementation using data to both guide the process as well as monitor the result.
-- Analyzes failures, determines cause, determines responsibility, and initiates corrective action.
-- Implements Advanced Quality Planning in new product development process, participates in program and design reviews
-- Utilize quality system performance KPI to drive performance improvement
-- Assure ongoing compliance with quality and industry regulatory requirements
-- Promotes quality achievement and performance improvement across the organisation
-- Ensuring compliance with national and international standards
-- Other duties as assigned – it is understood that this list of major duties and responsibilities is not an inclusive list and that other duties and responsibilities, which may include helping others in the same or different departments, may be assigned by supervision.
Skills and Abilities Required:


1. Have an absolute commitment to and passion for achieving Quality improvements in a made to order technical product focused environment.
2. Have a high energy level and drive required to lead critical functional areas within a dynamic business unit.
3. Have strong persuasive skills and the ability to exercise influence beyond direct authority.
4. Have a hands-on style and a willingness to perform a range of detail-level work, i.e. a doer rather than an administrator.
5. Ability to teach and train others.
6. Demonstrated leadership and facilitation skills in a matrix environment and ability to motivate all levels of the organization. Excellent oral and written communication skills, to include presentation skills and facilitation of groups toward deliverables.
7. Troubleshooting and Complex Problem Solving with ability to evaluate options and implement solutions
8. Ability to link customer needs and business processes; Deductive Reasoning (the ability to apply general rules to specific problems to produce answers that make sense); Inductive Reasoning (the ability to combine pieces of information to form general rules or conclusions, includes finding a relationship among seemingly unrelated events
9. Extensive conceptual and analytical ability in order to conceive quality requirements in designs, production operations and processes.
10. Ability to manage multiple projects and adapt to changing priorities
11. Ability to thrive in a fast-paced, team–oriented work environment
12. Strong written and verbal communication skills
13. Keen attention to detail
14. Ability to work with minimal supervision and demonstrate initiative and good judgment
15. Ability to establish and maintain effective working relations with a wide variety of individuals
16. Ability to represent the company in a positive and professional manner
17. Ability to work well both independently and as a member of a team

Educational Background and Desired Experience:


-- Bachelor's Degree preferred
-- Minimum of 3 years experience as Senior Quality Manager
-- Certification is an advantage including Quality Improvement Associate, Six Sigma
-- Quality inspection, auditing and testing experience
-- Experience with implementation of corrective action programs
-- Product or industry-specific experience
--Â Knowledge of tools, concepts and methodologies of QA and relevant regulatory requirements