This post is expired and exists as historical reference.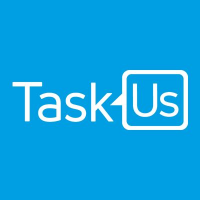 45
Expired
Shopify CSR Teammate
TaskUs Ph
Samurai Recruiter
Oops ... You are not logged in. Please fill out the following in order for us to notify TaskUs Ph .
Job Description
The Guru team supports shop owners around the clock on the telephone, email and chat. We love our merchants and are always looking for ways to make things better.
As a Guru at Shopify, your feedback on the product and our merchants is incredibly valuable. Our Gurus are well equipped to handle any questions that our merchants might have. Sales, online marketing, billing, technical issues, third party apps and design are just some examples of the types of questions you will get.
You'll get hands ­on experience working with online businesses. There are no scripts; we want you to be yourself and work with the merchant to find solutions and help them grow their business.
Qualifications:

Preferably with 6 months Call Center experience

Ridiculously Good Communication Skills

Aside from being able to work with some of the most innovative technologies and high- performance teams, TaskUs also offers the following:
Above average industry standard compensation package

HMO coverage upon completion of 2 weeks employment plus two dependents

Life Insurance coverage

Expanded maternity benefit (120 days)

Ridiculously awesome incentives for top individual and team performers (e.g out-of-town activities, monetary incentives)

Lucrative Employee Referral Program

TaskUs Scholarship program (for the children of tenured employees)

Top of the line gadgets and facilities (eg. gym, lobby, pantry, recreational rooms, laptops, and tablets)

Employee engagement activities (e.g. Happy Hour events, medical mission, outreach programs and etc.)

Cool company culture

We are as interested in you as an individual as we are in your resume. So be in touch, and let's see how you can complement our team. Don't forget to bring the following:
Updated copy of your resume/CV

Valid ID

Your friends, to win #RidiculouslyGood freebies and goodies from TaskUs

Our office is open Monday to Friday, 9AM to 3PM at 8F, Two West Aeropark, GGLC, Clark Freeport Zone, Pampanga.Who's shaking things up in the North? #TheAnswerIsUs.
Get To Know
TaskUs Ph
Many of the most notable and disruptive companies in the modern world – like HotelTonight, Expensify, Groupon, Tinder, Whisper, and 100 + more – trust TaskUs with their vital business processes so that they can focus on true innovation. When high growth companies want an outsourcing partner who can help them scale while protecting their brand and culture, they choose TaskUs. As a result, the little company that started with two childhood friends has grown to an international organization of more than 5,000 people worldwide.

TaskUs today is expanding rapidly and has transformed from something more than just a company — it is a movement. TaskUs has been recognized on the Inc. 5000 Fastest Growing Companies in America list three years in a row and the Los Angeles Business Journal 100 Fastest Growing Private Companies list two years in a row. While we have an expansive global presence, we still operate like a startup in our Santa Monica, CA headquarters with less than 40 people and true transparency.

Reach us at taskus.com.ph

Visit us in the following locations:
LizardBear Lair - 17F Twenty Four Seven McKinley Building, 24th St. cor. 7th Ave., Taguig City, Philippines
Chateau Ridiculous - 7F Anonas LRT City Center, 968 Aurora Blvd. cor. Anonas Ave., P3 Quezon CIty, Philippines
Lizzy's Nook - 2F, Lumina Point, Bayan Luma II, Imus Cavite, Philippines
Lizzy's Lagoon - GF TaskUs Bldg., Apacible St., Barangay 10, Poblacion, Batangas City
House TeamWork - 6F eNtec 1 Building, Teresa Ave., Nepo Commercial Complex, Angeles City, Philippines

 Are you ready to evolve with TaskUs?
See more
View Profile