This post is expired and exists as historical reference.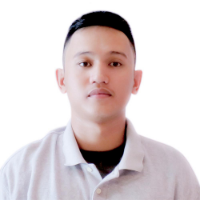 Hello, my name is
John Clark Makinano
and I am a
with 5 years of experiencelooking for a job in
.
John Clark H. Makinano
Purok Orchids
Obay, Polanco
Zamboanga Del Norte
Good Day Sir/Madame,
I am writing to apply for any IT related or Data Encoder or Sales Marketing JOB in your company. As requested, I am enclosing a completed job application, my T.O.R, my resume, and references.
The opportunity presented in this listing is very interesting, and I believe that my technical experience and education will make me a competitive candidate for this job. The key strengths that I possess for success in this job include:
I have successfully designed, developed, and supported live use applications
I strive for continued excellence
I provide exceptional contributions to any customer services and technical services
With a BS degree in Computer Engineering, I have a full understanding of the full lifecycle of a software development project. I also have experience in IT industry and in marketing industry, but I am willing to learn and excel for your companies' environment system and technologies as needed.
Please see my resume for additional information on my experience.
I can be reached anytime via email at jchmakinano@gmail.com or my cell phone, 09488807370.
Thank you for your time and consideration, for reading this letter. I look forward to speak with you about this employment opportunity.
Sincerely,
John Clark H. Makinano
Create a Job Post. It's as easy as 1, 2, 3!
Simply fill out the form on our home page: Name, Position & Location.
Looking for a job? Fill out as a candidate.
Looking for an employee? Fill out as a job poster.

Search Through Job Posts
When searching for a post, you may filter by candidates if you are looking
for an employee or by company if you are looking for a job.
Click Interested if you want to show interest on a job posting
and your contact details will automatically get sent to them
Wait for a Job Match
Here in Jobayan, there's no forever in job hunting!
When a company's post matches with a candidate's post, you will be notified
right away!