This post is expired and exists as historical reference.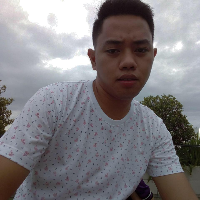 Hello, my name is
Saifuddin Lucman
and I am a
with 5 years of experiencelooking for a job in
.
As a professional virtual assistant for several years, with expertise on different fields, I can guarantee that you will made the right decision of hiring me for your project.
"Insanely Great Customer Service," is my own brand of service. Clients don't usually have the luxury of time to waste. Hence, I make sure to deliver projects on-time with no revisions and satisfactory output.
Clear communication. Agenda driven. Goal oriented. Delivers on-time. Perfect outputs.
Professional Virtual Assistant
University of Mindanao
Davao City, Davao del Sur
Create a Job Post. It's as easy as 1, 2, 3!
Simply fill out the form on our home page: Name, Position & Location.
Looking for a job? Fill out as a candidate.
Looking for an employee? Fill out as a job poster.

Search Through Job Posts
When searching for a post, you may filter by candidates if you are looking
for an employee or by company if you are looking for a job.
Click Interested if you want to show interest on a job posting
and your contact details will automatically get sent to them
Wait for a Job Match
Here in Jobayan, there's no forever in job hunting!
When a company's post matches with a candidate's post, you will be notified
right away!